27 August - Exposition Rhapsody Art Group 2023
This year like last year, the members of art group Rhapsody from Elst will exhibit their work on 27 August from 11:00 to 16:00. The location is at the Reethsestraat 7 in Elst. This year the emphasis is on sculptures in glass, stone and bronze. There is also the possibility to try sculpting yourself. Admission is free.
The Rhapsody art group is a unit that excels in diversity, hence the name. Rineke is also a member of the art group and participates in the exhibition. It is kept in her garden when the weather is nice. In case of bad weather, this will be in the barn behind the house.
Rhapsody Art Group 2023
27 August 2023
11:00 – 16:00
Admission free
Parking in the meadow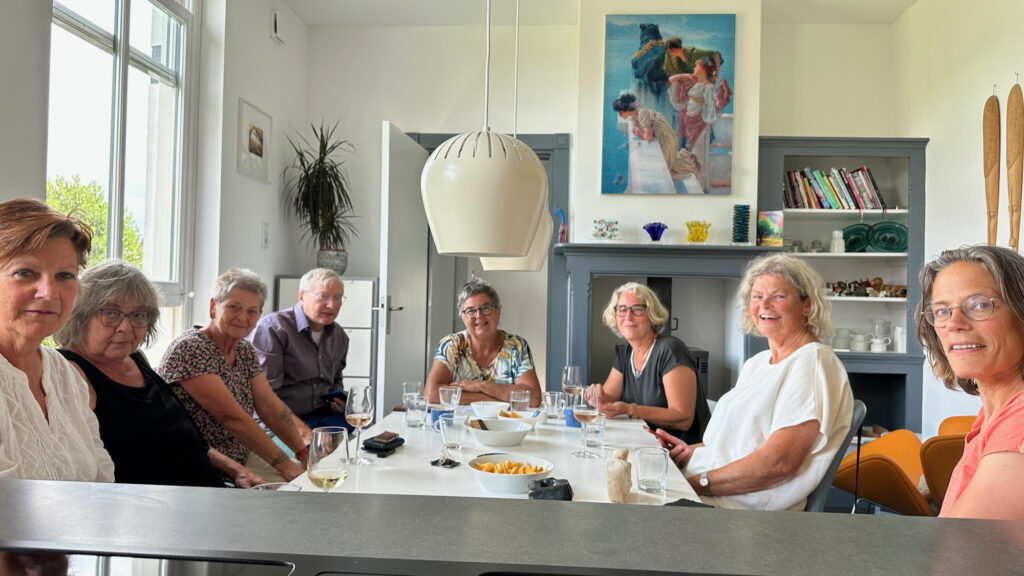 The Rhapsody Art Group 2023 in preparation for the exhibition with all participants! From left to right Desiree Wijtten, Bernedette Hermsen, Fenny van der Wielen, Marco Oteman, Rineke Nijssen, Annet Toxopeus, Anja Hartsema and Floor Perquin.